Travel Blog 101: How to start blogging
Despite the growing number of e-mails that I receive asking for travel blog advice, I feel under-qualified in the world of travel blogging. After all, this blog originally started as a way to keep in contact with friends and family living around the world. It grew organically from there. Most days, I am honestly just making things up as I go along, hoping that I'm headed in the right direction.
But it seems lots of people are looking for advice, so here's my top tips on starting a travel blog:
Think long-term
If you think that your travel blog adventure might become something big one day, you'll make different choices than if it's a personal blog with an audience only of your mother's bridge friends. A personal blog can sit quite happily (and completely free) on wordpress.com. A blog run like a business will have a domain name, hosting, plug-ins, automation and other niff naff (most of which will cost you some cash). And it will likely require more work from you.
Just. Write.
This may seem completely obvious, but it's one that I constantly have to remind myself. If you want people to read, you need to write. Despite my most desperate desires, content does not create itself. Damn. If you're writing a travel blog, it doesn't mean that you have to be constantly travelling, although many travel bloggers are. It does mean that you need to think about your audience and find something that they'd like to read on a reasonably regular basis. (So when you're stuck indoors with the rain beating on the window, you could write something like this post, for example. 😉 )
Be Real
In general, blog readers want to know the person behind the words. It's what makes a blog different from a destination's tourism site. Describe your experiences in rich detail so your reader can imagine themselves in your place. Rather that just stating the opening hours and facilities available, describe what you felt when you were there. Relate funny anecdotes. Perhaps your child had a complete and total temper tantrum meltdown on the deck of the USS North Carolina (like mine did). It's OK. These details are what makes you real, and will hopefully keep your reader coming back for more.
Use correct grammar
The (in)correct use of grammar is a pet peeve of mine. Just because you are writing for an internet audience doesn't mean that you can scimp on correct use of the English language. If you struggle knowing when to use their, they're and there, or English is your second language and you need a helping hand with complex sentence structure, a program like Grammarly is there to help you.
Get some blog training
Truth be told, this step isn't completely necessary. But it will save you a ton of time and effort (not to mention money). There are some great blogging courses out there, some of them specifically travel related. I recommend any writing course from the Australian Writer's Centre. I've done several with them and every single one has been amazing. For a travel blog specific course, try The Business of Travel Blogging by Superstar Blogging.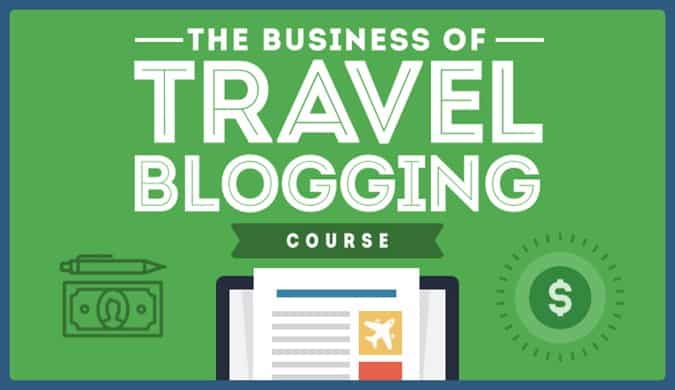 ---
This post contains affiliate links. I will receive a small commission if you buy something using one of my links. This does not affect the price you pay and helps me keep this site running.